Syntropy is a full-service 3D visualization company made up of award-winning artists, animators, and engineers who render highly accurate 3D models for businesses to use in display graphics, animations, and 3D interactive presentations. We've worked with a wide range of engineering organizations in aerospace, architecture, product manufacturing, information technology, government services, and mechanical engineering.
The most effective way to demonstrate an engineering product, explain a complex mechanical process, or persuade your audience to invest in your next big idea is through visual communication. Watch our demo reel below and see for yourself.
3D Animated Engineering
How do you make a component compelling? We delivered an array of 3D product animations that show Bal Seal's canted-coil spring in each of its markets while capturing the big picture context that truly resonates with the people our client needed to reach. We produced more than 15 minutes of 3D animated b-roll that Bal Seal uses to present its engineering solutions to buyers. Its amassed a Youtube audience of more than 40,000 views. This animation below demonstrates the internal mechanics of a hybrid Prius. Watch all animations in the full case study.
We wanted to give medical design engineers and other attendees a no-nonsense, quick-hit illustration of how our products work, and animation accomplishes that in a way no other kind of media can. For instance, by watching the sequence that depicts the Bal Conn's application in pacemakers, neurostimulation and sensing devices, you experience a view of the working connectors that doctors don't even get to see. It's really amazing."

Mark Russell, Senior Bal Seal Global Market Manager at Bal Seal Engineering, Inc.
Aircraft Display Graphics
Aurora Flight Sciences was in the early stages of designing a commercial X-plane and needed a way to make its next funding proposal stand out. Its engineers teamed up with Syntropy to illustrate the benefits and functionality of its innovative design. Sytropy's 3D models and print collateral played an important role in helping Aurora Flight Sciences secure significant funding from NASA to continue the D8 project.
The Syntropy team was able to blend technical and artistic requirements in a way that met visual objectives but stayed true to the technical realities of the vehicle. The turnaround times were amazing, and the way we worked iteratively was crucial to developing a great product. Since we are engineers, it's hard to know or even articulate exactly what we want from an artistic point of view, and Syntropy helped turn our vague directions into a great product."

Brian Yutko, Aircraft Systems Research Lead Aurora Flight Sciences
Science Video Production
We also create our own 3D visuals for an ongoing documentary we're producing with the Center for Advancement for Science in Space, which helps educate stakeholders about the commercial opportunities being explored on the International Space Station. CASIS turned to Syntropy to film an ongoing documentary series to engage a broader audience about the next frontier of research in space. The popular video series has seen millions of views via NASA and CASIS social media channels, exposing a new generation of viewers to the value and possibilities of science.
As managers of the U.S. National Laboratory on the International Space Station, it is our duty and responsibility to develop innovative, first-class representation capable of demonstrating to researchers and the American public what is capable through microgravity research. Syntropy has been an invaluable resource in helping to visually convey advantages and opportunities that exist through research onboard humankind's most unique laboratory."
3D Visualizing a Floating Wind Farm
Prekubator was seeking funding for its Vertical Axis Wind Turbines and approached Syntropy with the challenge of 3D visualizing its future innovation. We quickly iterated design concepts and aesthetic approaches and fleshed out working models that were used in its research grant proposals and press releases. Norway's largest national newspaper ran a story about its concept as a full-page article for the print edition, along with a home-page display of the article in the online publication.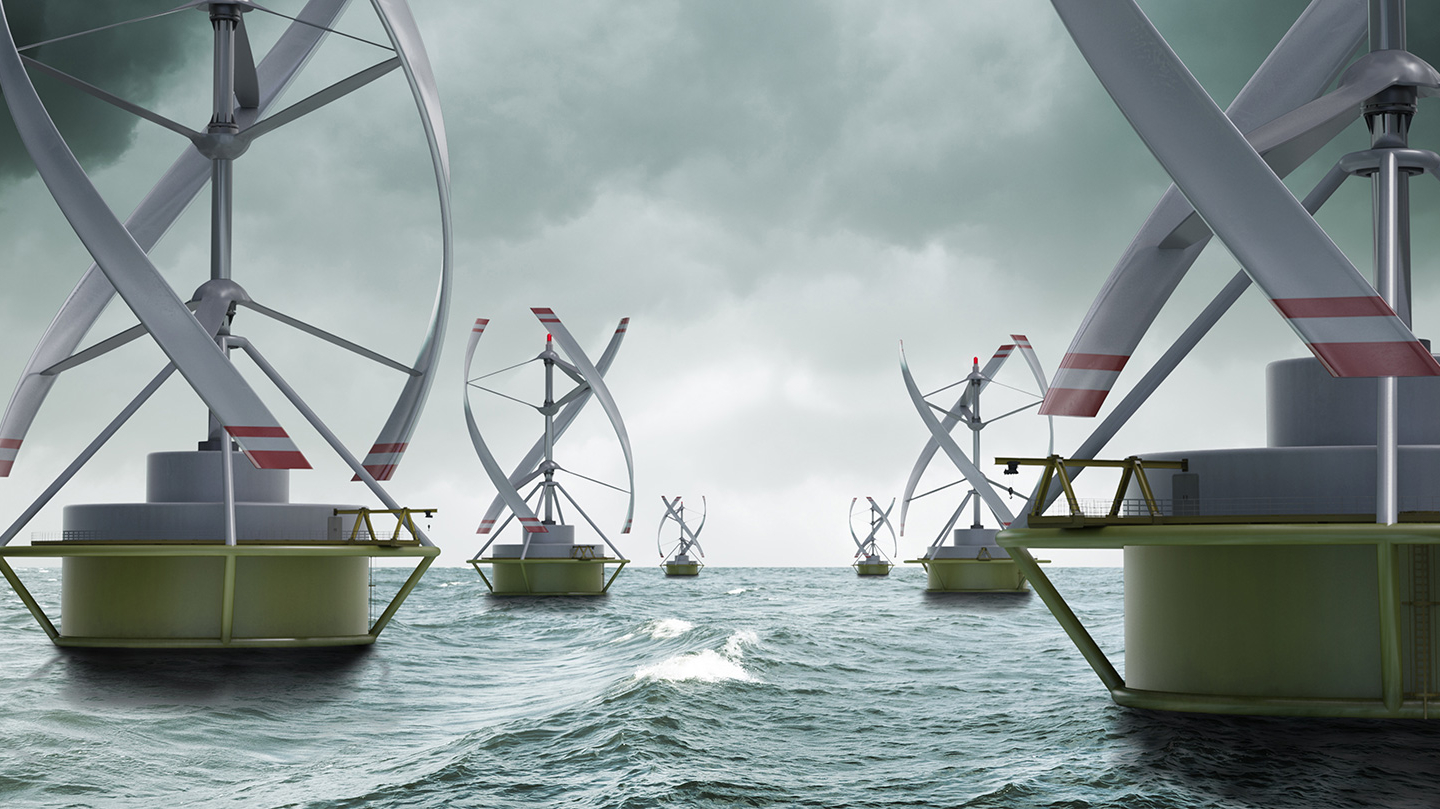 It is crucial that we have a reliable and professional partner who can help us in communicating and visualizing these high-tech products and services regardless of the technical area and stage of development. We have been working with Syntropy on several projects and the results are always outstanding and beyond expectations. Whether we are advertising our technology portfolio online, creating physical displays, or working on presentations for investors, industry, and collaborators, we can always rely on Syntropy's expertise and professionalism."

Matyas Kolsofszki, RTTP, CPVA - Dir. of Licensing and IP Portfolio Management, Prekubator