Innovative Med Concepts needed help demonstrating how its new drug stopped the replication of a virus. Showing and explaining a drug's mechanism of action (MOA) requires a combination of medical expertise, beautiful high-end quality, and strategically clear messaging.
Challenge
Innovative Med Concepts produces a drug combination called IMC-1 that halts the herpes simplex virus type-1 replication. It needed help demonstrating to investors, doctors, and other medical professionals its product's mechanism of action. The term mechanism of action (MOA) in pharmacology refers to the biochemical interaction through which a drug produces its effect on the molecular target. The animation would require the combination of medical expertise, beautiful high-end quality, and strategic messaging - to deliver a synchronized message that would leave a lasting impression on IMC's audience.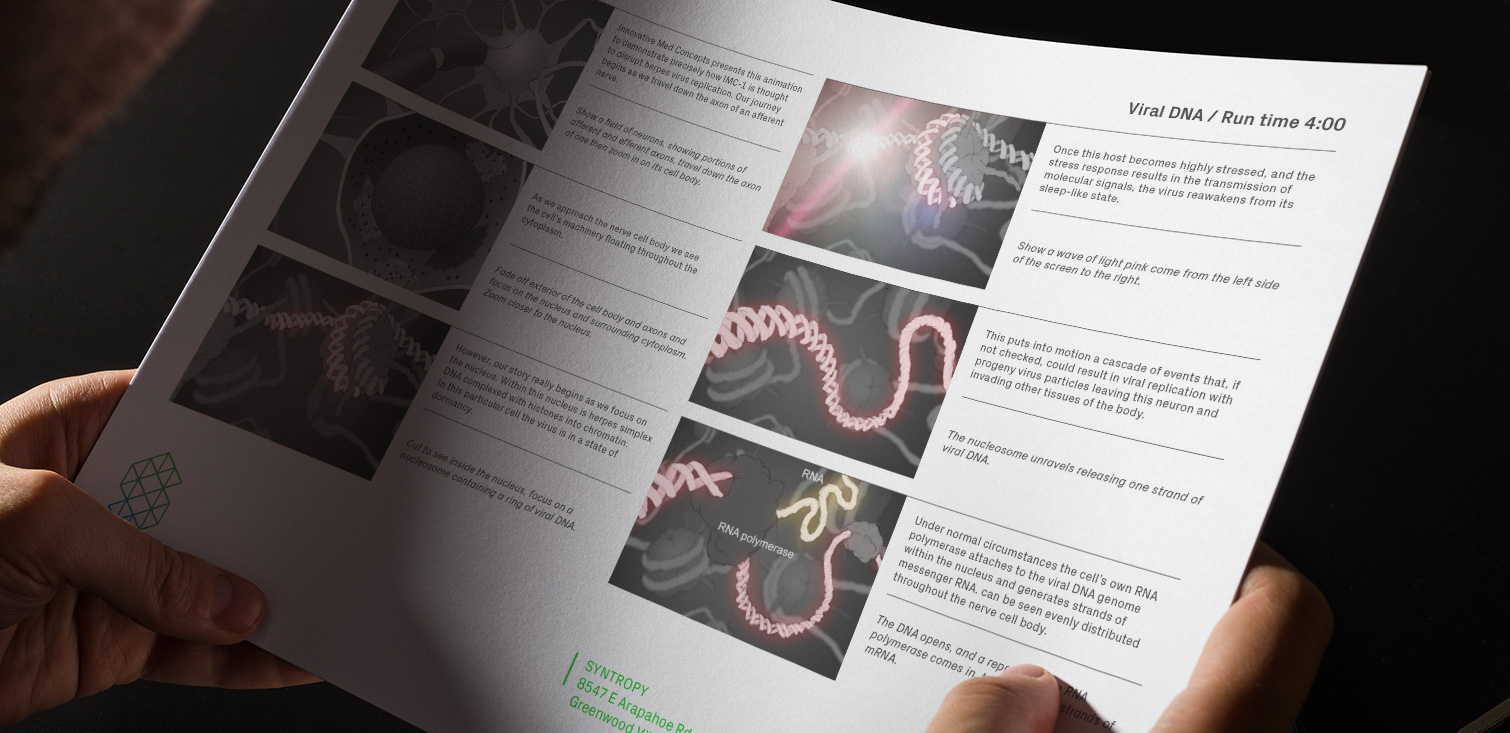 Solution
We take viewers on a molecular journey through the cell of an afferent nerve, where we animate the activation of the virus, and show how it replicates throughout the body. We introduce IMC-1 as the virus begins to spread, and show exactly how its components fit into complex insertion points to render the virus inactive, and terminate DNA replication of the virus prematurely. The video provides a 5-minute explanation that IMC uses to help investors and stakeholders understand the innovative benefits of its its product, and how it works.
Approach
Fibromyalgia and its treatment are still a medical mystery in a lot of ways. Cellular sound effects were produced in-house, based on direction from our physicians who helped our artists sculpt a scientifically accurate, stunningly vibrant molecular world. To ensure perfect realism, the accuracy of our models were based on a combination X-ray crystallography, solution nuclear magnetic resonance, and theoretical modeling with in-house physicians.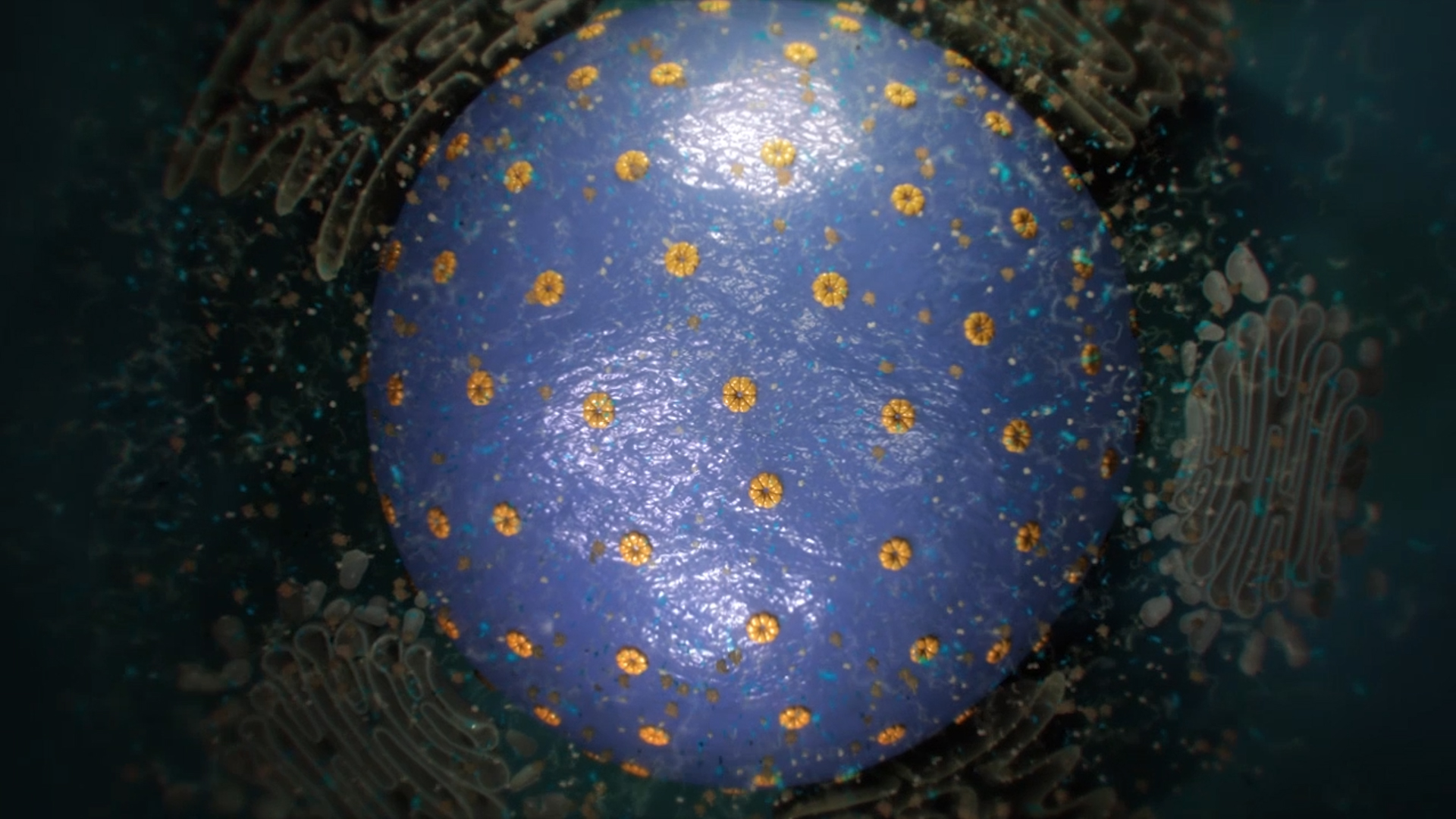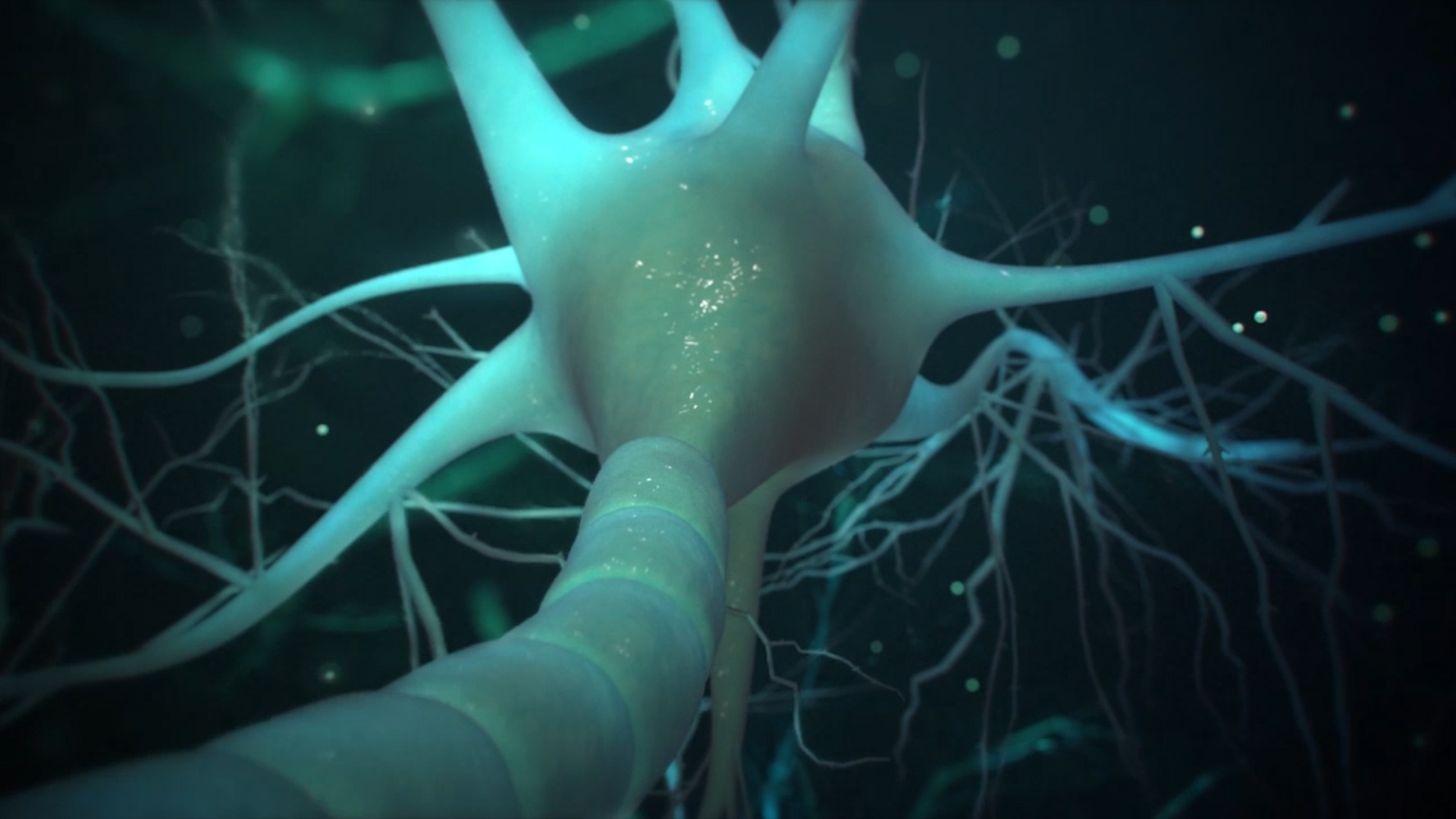 Results
In January 2016, IMC-1 was granted Fast Track designation by the FDA. In order to receive Fast Track designation, a product must demonstrate the potential to address an unmet medical need in a serious condition. Companies granted Fast Track designation benefit from greater access to, and more frequent communications with, the FDA throughout the drug development or review process and are allowed to submit New Drug Applications (NDAs) on a rolling basis. In addition, Fast Track designation products are eligible for potential accelerated approval and priority reviews.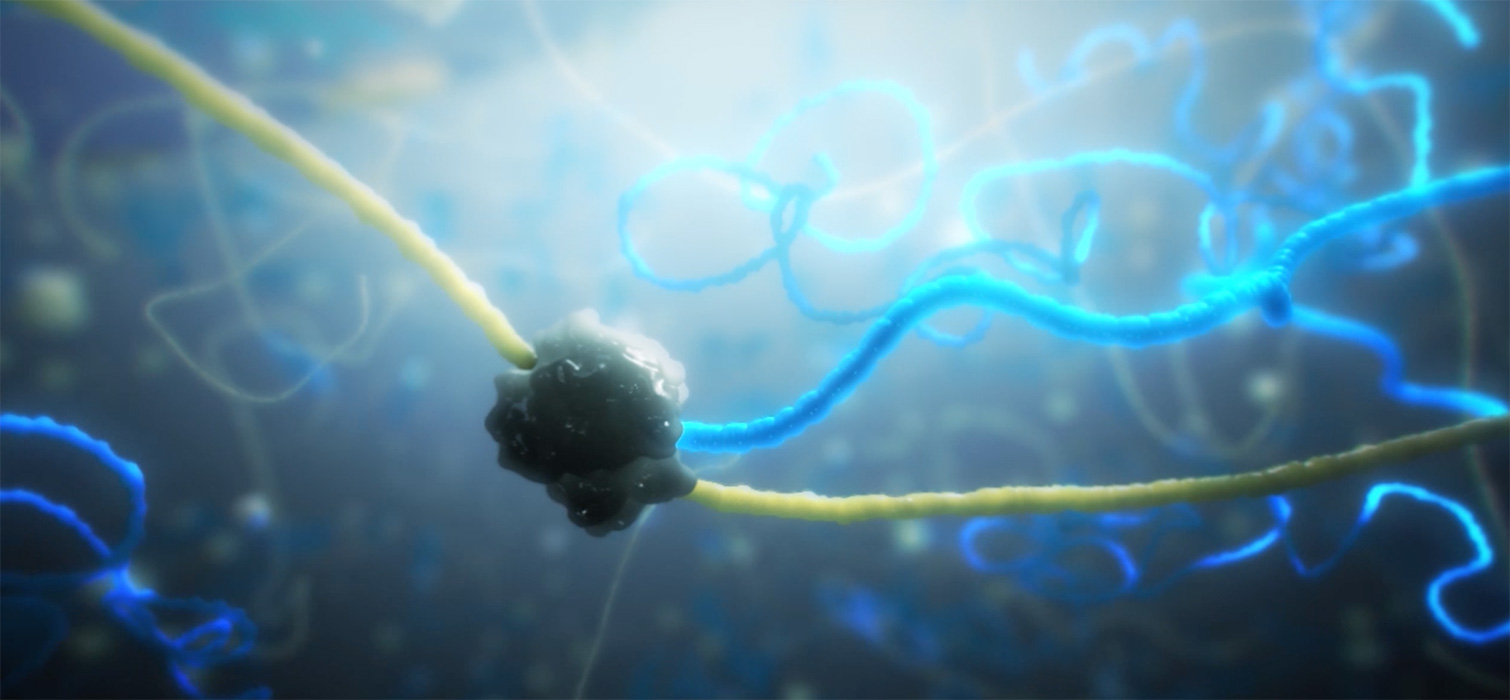 Animating mechanism of action requires a diligent understanding of microbiology, and our team was able to work very collaboratively with medical professionals at IMC to deliver an impressively animated story to help demonstrate the value of its new product."

Micah Kohne – Creative Director at Syntropy